Biggest Little Show in the World
Always the Second Weekend in June in Sisters, Oregon
While we are all still saddened to have canceled the 2020 Sisters Rodeo, we are super proud of our volunteer staff! They reviewed and refunded tickets to all our spectators in record time. For those who ordered online, your credit card company was notified to credit your account in full for your ticket order. Monitor your credit card statements to confirm. For orders called or mailed in, checks were mailed to you earlier this week. If by some chance we omitted your refund, please contact our ticket office and leave a message. We will get back to you as soon as possible. Thank you. 541-549-0121
April 8, 2020
To our Valued Patrons,

We've survived rain, snow and forest fires in the past, but this Corona Virus has pulled out all it's guns on us.  The Sisters Rodeo Board of Directors made a unanimous decision on Tuesday evening to cancel the rodeo for this year.  Notification to our contractors, vendors, PRCA, CRC, patrons and so many more will occur over the next two days.  
The Directors have worked for the past few weeks to look at the situation from all angles, including getting a pulse from community businesses, fellow rodeo associations, contractors and sponsors.  With heavy hearts, the decision had to be made. We will survive this and will come back ready next year to put on the "Biggest Little Show in the World". We are a successful, strong association and we value your patronage and hope to see you back with us next year.  
General Admission ticket reimbursement will begin on Monday April 13th.  Please be patient as we work through our ticket system.  Credit card purchases will be credited back to you credit card accounts.  We will not be holding tickets over to next years performance.
Please stay safe and take care of each other.  We will miss all of you but look forward to a fun-filled Sisters Rodeo the second week of June 2021.

President Curt Kallberg and Board of Directors

Awarded 2019 Large Rodeo of the Year by the Columbia River Circuit!
Day TWO
Thursday, June 11, 2020
7:00 AM
Breakfast Concessions Open
DAY FOUR
Saturday, June 13, 2020
9:30 AM
Rodeo Parade in Downtown Sisters
1:00 PM
PRCA Sanctioned Afternoon Rodeo Performance
7:00 PM
PRCA Sanctioned Evening Rodeo Performance
DAY FIVE
Sunday, June 14, 2020
7:00-11:00 AM
Kiwanis Buckaroo Breakfast
9:00 AM
Cowboy Church Service
1:00 PM
PRCA Sanctioned Final Rodeo Performance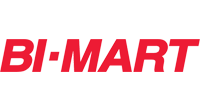 Rodeo Performance Location
67637 Highway 20
Sisters, Oregon 97759
Tickets
Tickets can be purchased after December 19, 2019 .
Online Ticketing

Ticket Hotline: 541-549-0121

Ticket Office Location: 200 W Cascade Avenue Sisters, OR 97759
Ticket Office
200 W Cascade Avenue Sisters, OR 97759